I've posted this elsewhere too but as there seem to be a few improvements/mods to the smokeless owl here already I thought I'd share.
The Smokeless Owl is a great little mod, and awesome value, but was lacking the power I've become accustomed to, and prefer, so I thought I'd do something about it.
I used the existing switch and two mini LiPos. No mosfet, 18A limit.
This is how I did it
Two small 2S packs, wrappers removed and soldered into parallel so 2S2P now for a massive 520mAh
I screwed a small brass plate under the fire switch to make the positive connection.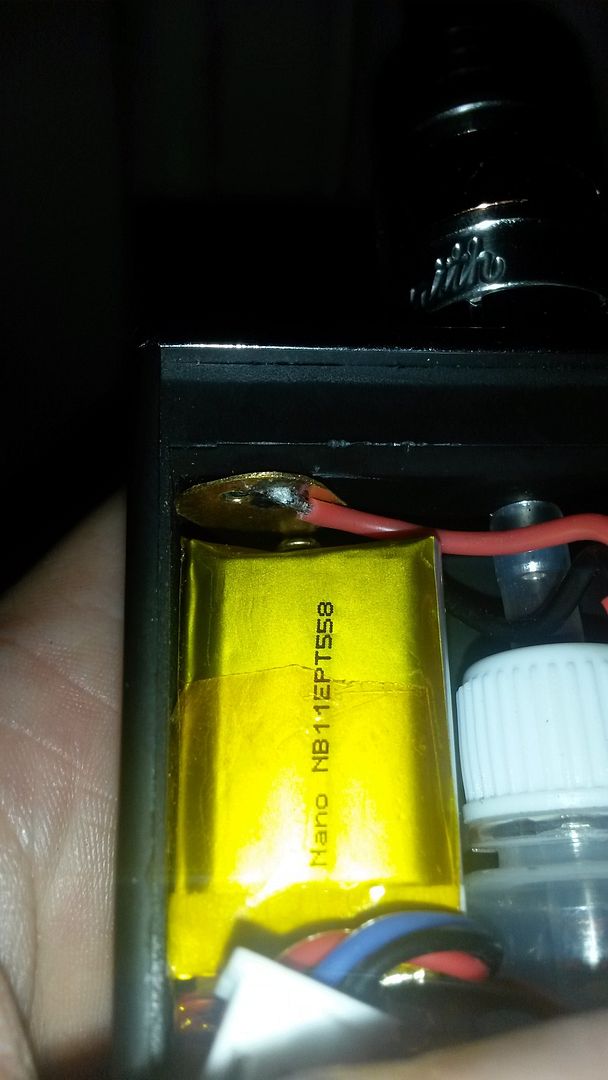 Enough capacity for an evening's vaping, works exactly as before just with a bit more oomph into the 1 ohm build in my zenith or modified derringer clone.
I had planned to add a mosfet, but space was an issue. If anyone else wants to have a go at this mod let me know and I'll dig out info on which batteries I used. I wouldn't advise it unless you're confident in taking LiPo packs apart at least a bit and re-soldering their connections.
If a thing's worth doing, it's worth overdoing.