04-21-2016, 08:32 PM (This post was last modified: 04-21-2016, 08:36 PM by doobedoobedo.)
Not a home-made mod but a conversion of this
https://www.fasttech.com/p/3976200
to mosfet/LiPo
A nice compact mod, but sadly powered by an 18350, of which I own exactly none
.
First thing was to get some battery action and
these
looked like they'd probably fit with a little fettling. I got 3, two would definitely go in, but a bit more capacity and a higher amp limit for lower voltage drop does the world of good.
There's not much room for the switching mechanism and I like a low voltage cut off on my mods too, so I made a little board which is activated by the existing switch it's available
here
.
I had to modify the internal sled to get the rectangular pack to fit where the round cell went and to get a wire through to the positive pin. I started by removing it from the top cap. There are two pins which secure the sled to the cap. I decided to use one as the negative connection.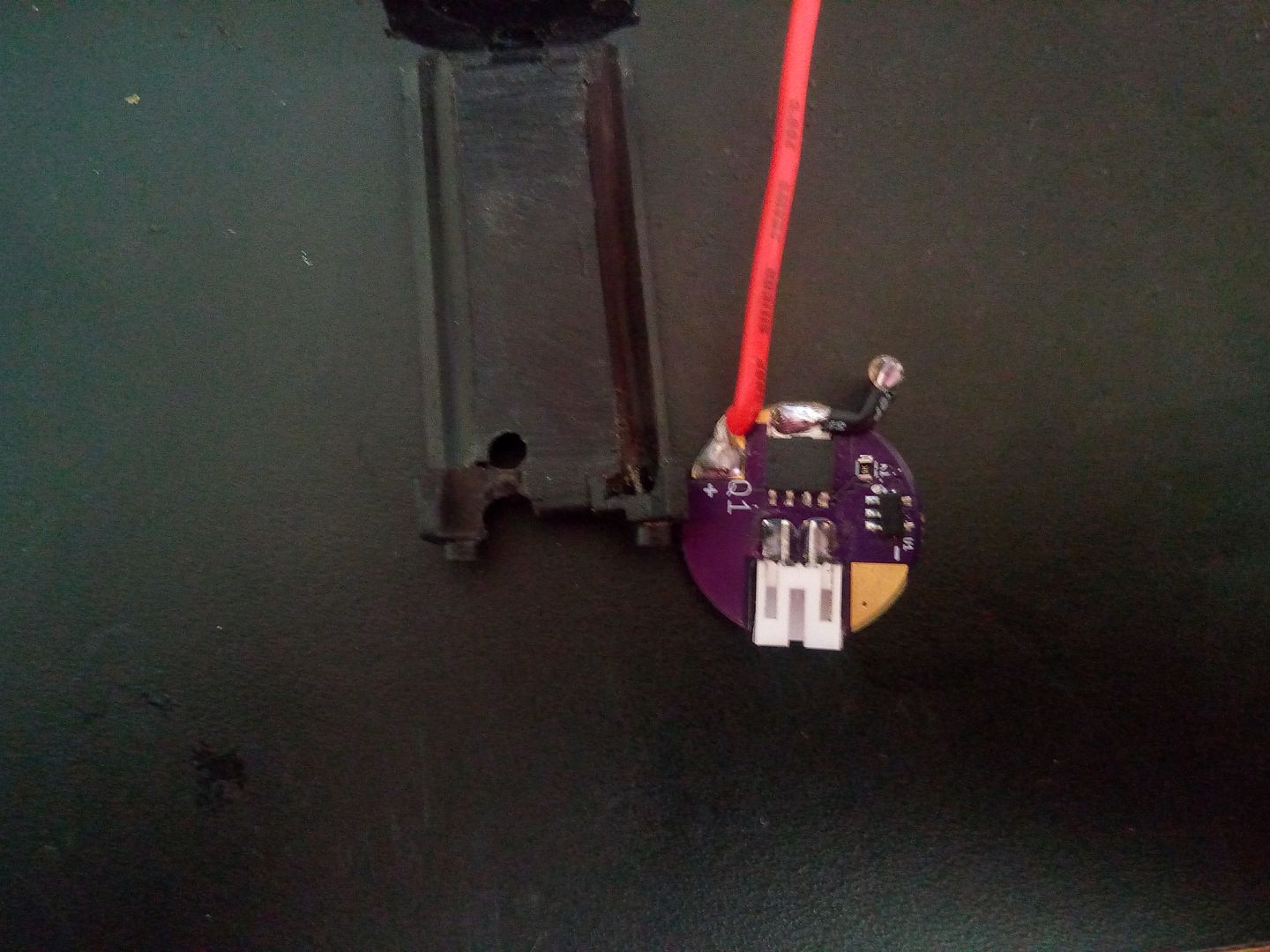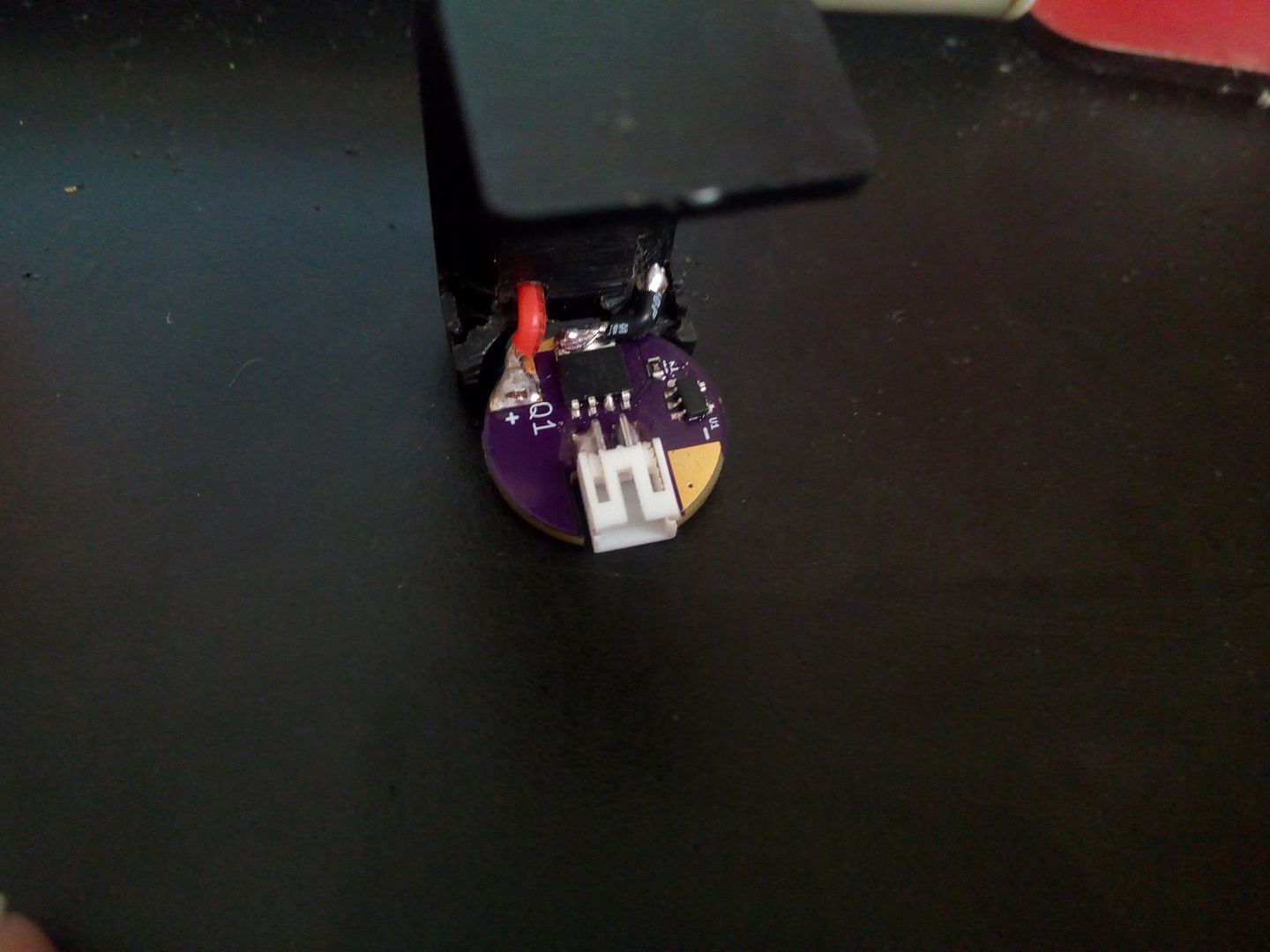 ---
Next the battery pack, wrappers were removed and the cells soldered into parallel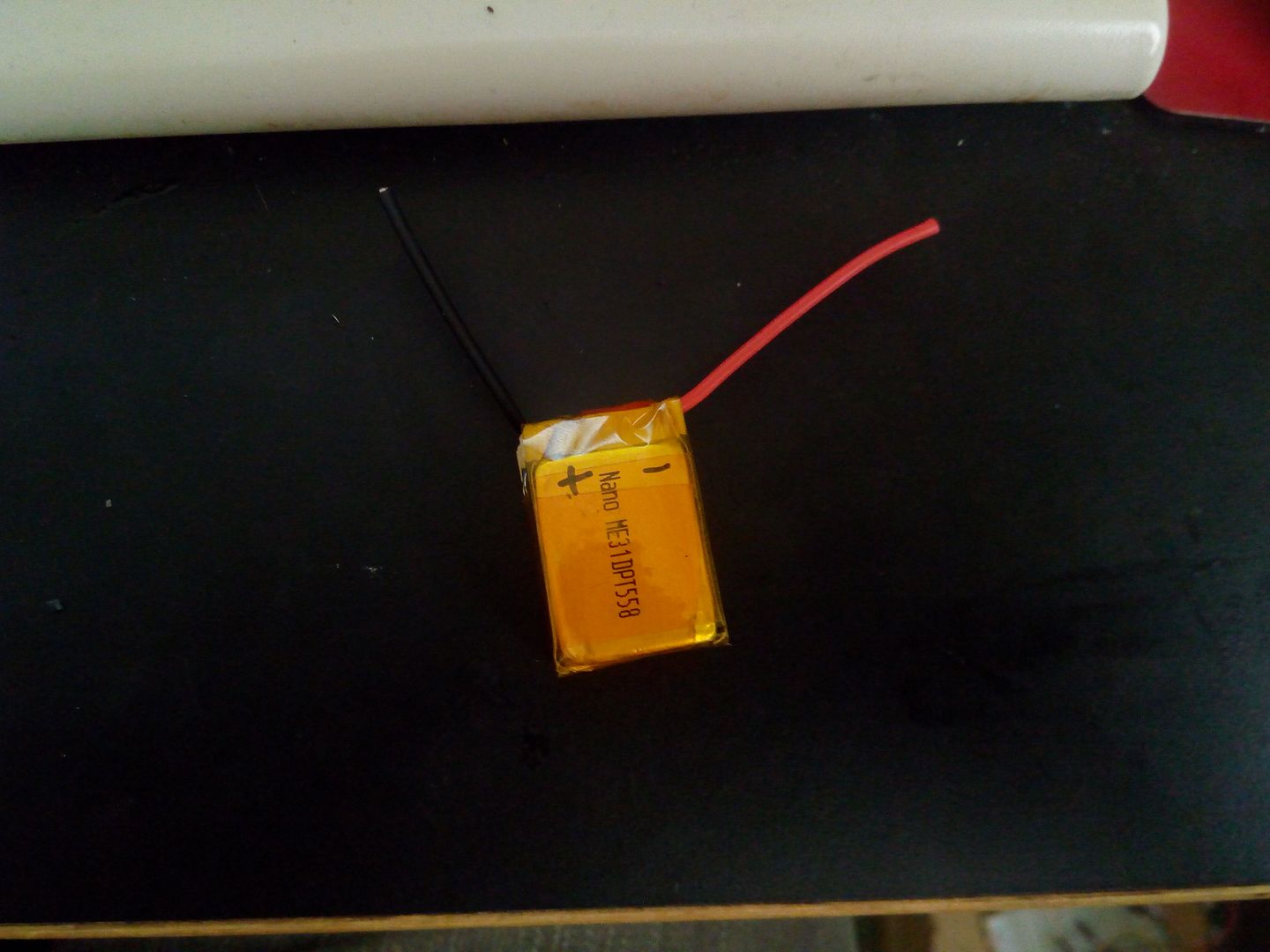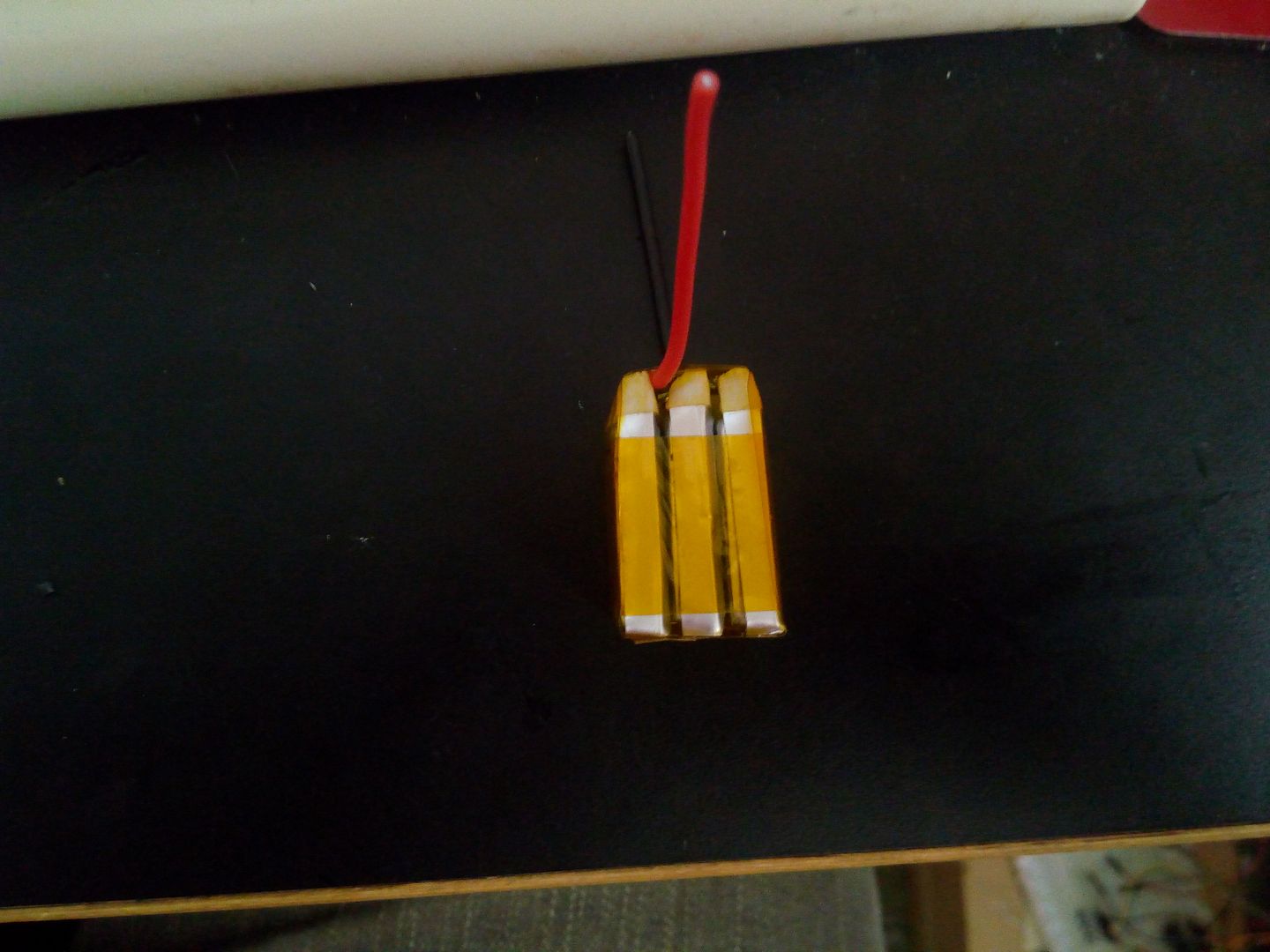 Then soldered to the switch board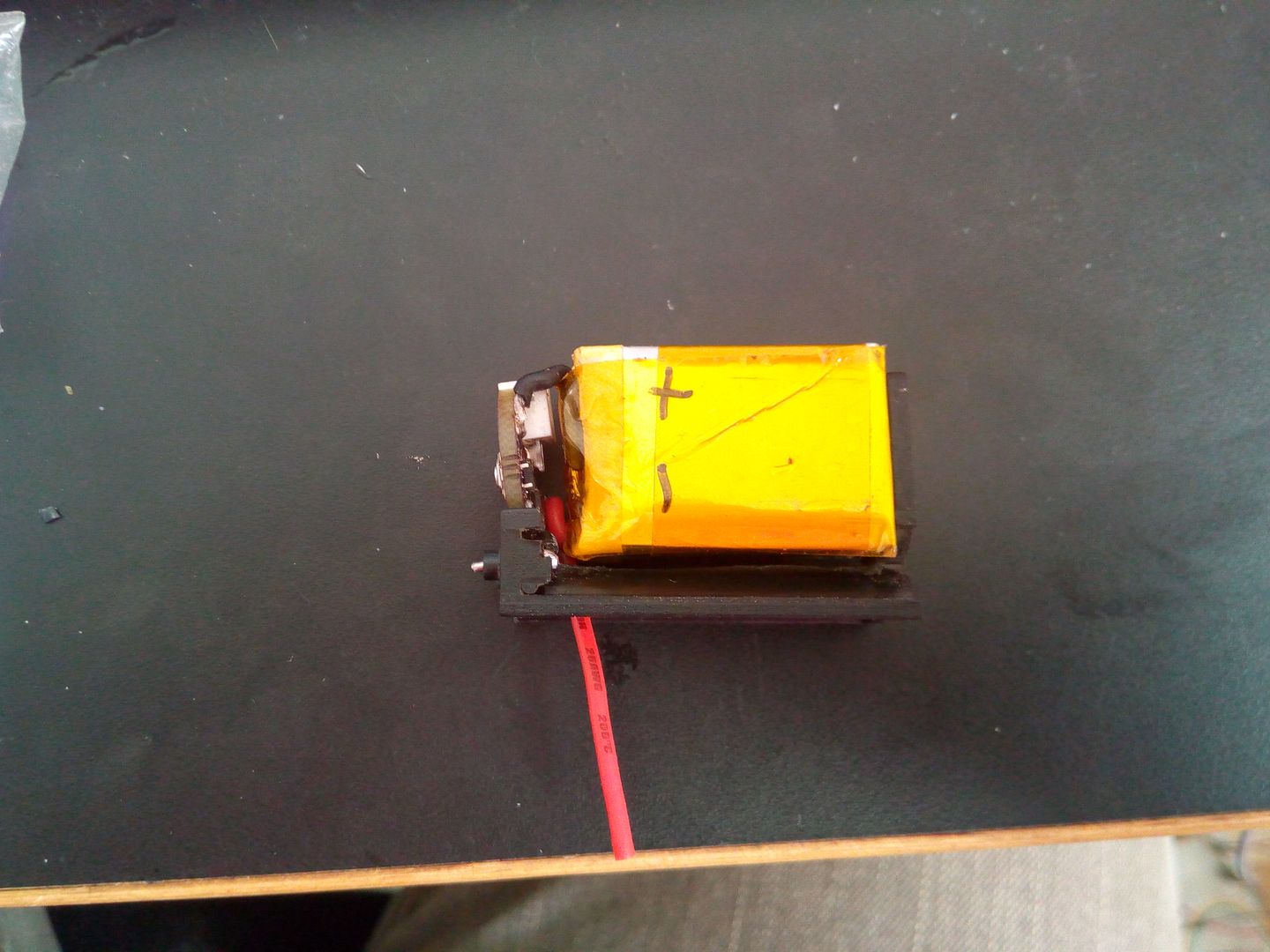 The sled was then re-attached to the top cap with studious use of a hammer and a punch to get the pins back in.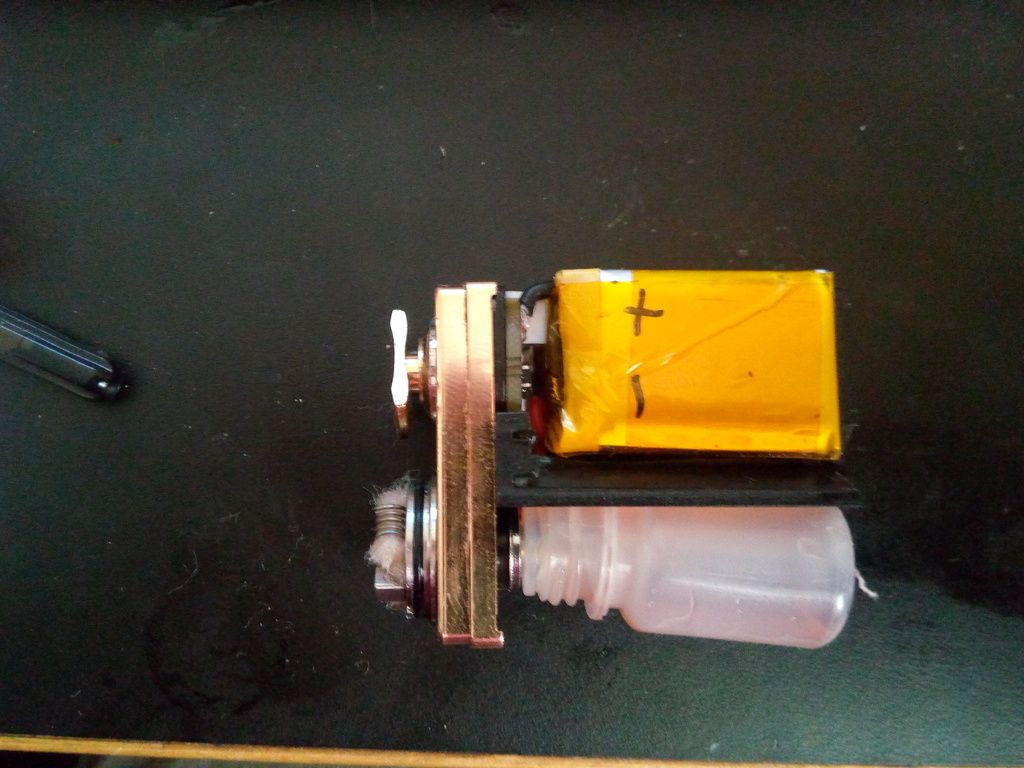 The battery fit was a bit too snug so out with the dremel to remove some material from inside the case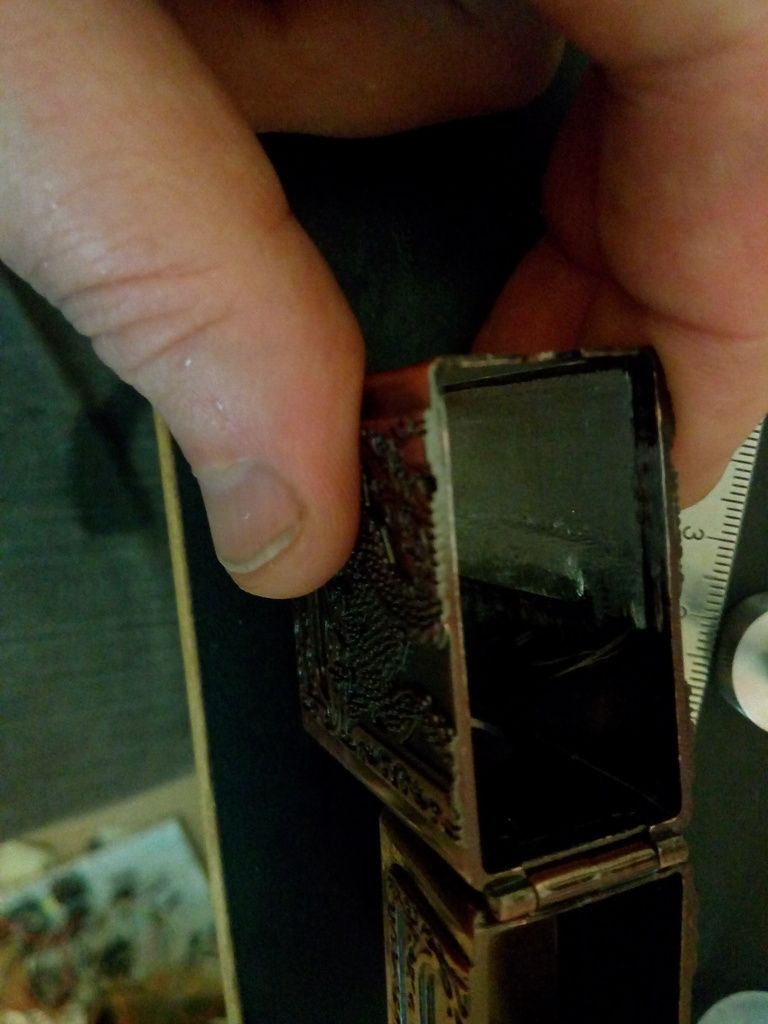 And it works!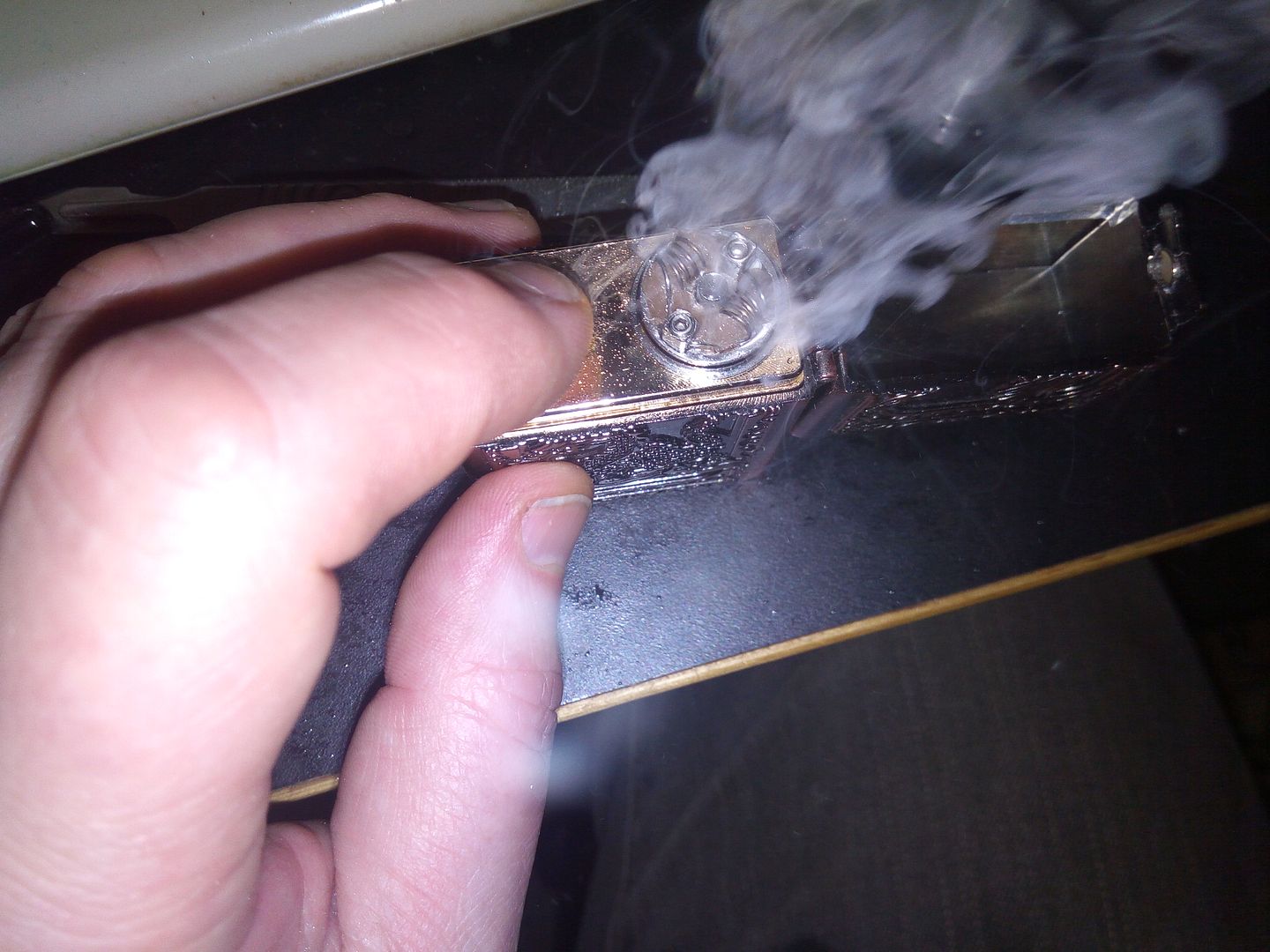 At 780mAh I've got a very similar capacity to an 18350, but with a 27.3A continuous current rated battery. 0.4 ohm build is vaping lovely
If a thing's worth doing, it's worth overdoing.