I thought I'd share my latest project. It's still very much a work in progress, but I'm getting there slowly.
Cutouts for screen and buttons were done first before any gluing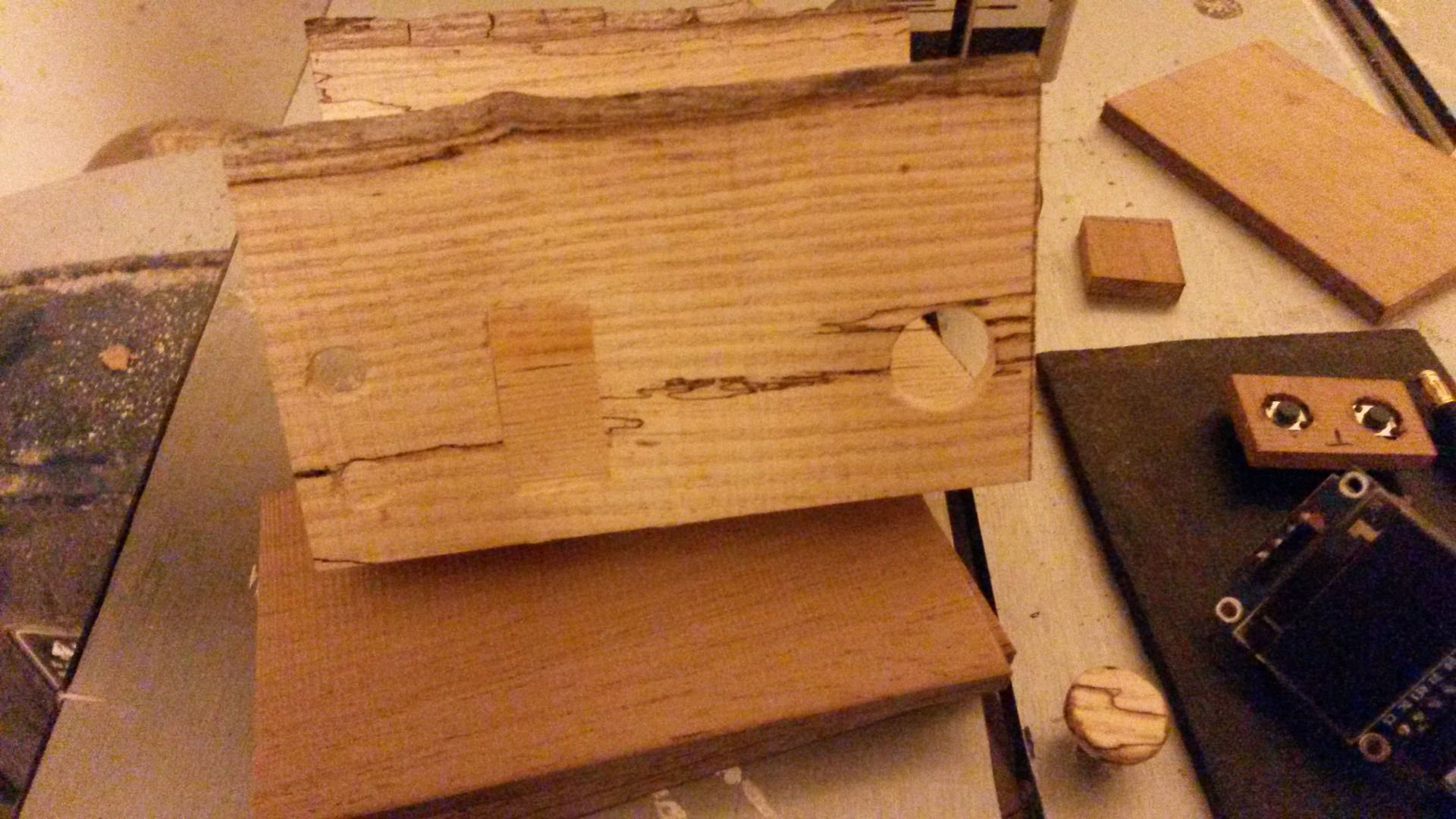 You can see better with the flash but boy does it wash the colours out.
Tactiles for up and down are mounted in their holder (top) which will also help position the screen.
A dino PWM VW board ready to go in. With the battery I'm going to use it'll be good for a smidge under 350W. The rainbow wires with the pins on the end are a serial port for programming the board and data gathering as I intend to do some more work on temperature control, this time with 2S configuration so I can turn the power down a bit more.
I'm not sure whether I'm going to use spalted ash buttons or cut some from the bog oak that everything is sat on for contrast - decisions!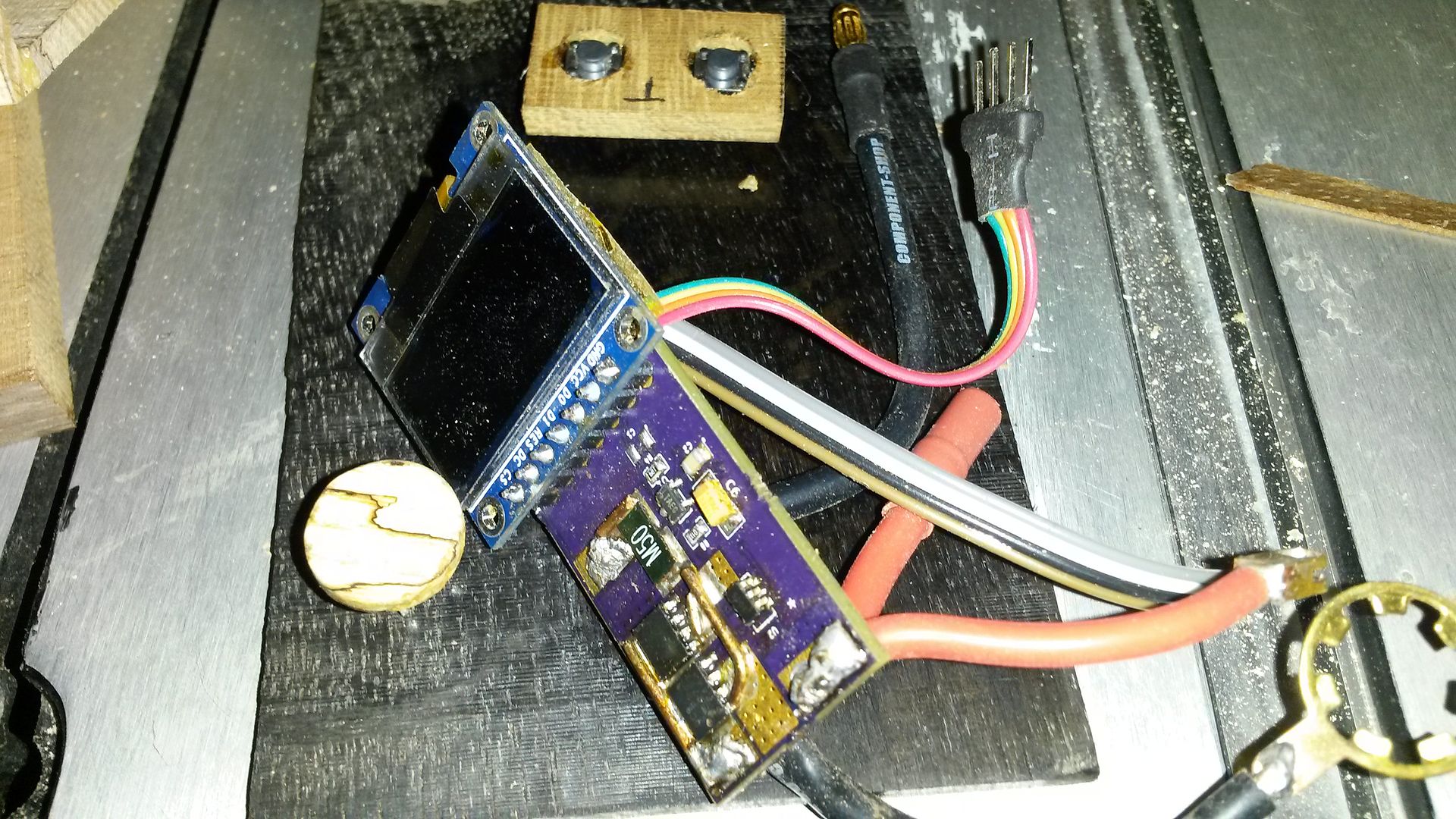 I'm going to use one of the 15ml soy sauce bottles for squonking and I have a fatdaddy V5 510.
If a thing's worth doing, it's worth overdoing.